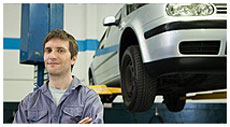 Experienced Car Servicing in Crawley
For a full range of automotive solutions and experienced MOT testing, visit Crawley MOT Services today. We are a friendly, family-run business with extensive experience in the motor trade and offer a full range of car repairs in Crawley and affordable servicing options for vehicle owners of all makes and models.
As one of the leading garages in Crawley, we enjoy a fantastic local reputation built on the principles of honesty, integrity and reliability.
MOTs in Crawley
Crawley MOT Services employ trained technicians and mechanics to ensure your vehicle is off the road for the minimum amount of time. Operating as one of the more established garages in Crawley, our experience allows us to carry out fast and effective repairs using the latest automotive technology including diagnostic and engine tuning equipment.
MOTs in Crawley are available with convenient appointment times and viewing facilities where refreshments are always on offer. As a fully insured business, we are open six day a week to bring you an extensive number of practical services including:
Car Servicing
Car Repairs in Crawley
MOT Testing
Tyres and Exhausts
Engine Diagnostics
For free independent advice, competitively priced estimates and car servicing in Crawley, call Crawley MOT Services on ((01293) 404054) today.